This is part 2 of an eight-part series covering the issues that will help me decide who I'm voting for in the May 2019 Senatorial elections. You can read Part 1 by clicking here.
One of the biggest ironies in the Philippines is that we host the headquarters of the International Rice Research Institute (IRRI) but are also the world's top rice importer.
The global research body on rice-growing technology chose the country as their home back in the 1960's primarily because during that period we were one of the leading rice exporters in the world, today we cannot even produce enough to meet domestic needs and thus have to rely on imports.
This tragic fall from grace is the result of decades of neglect of our farmers. Unlike successful rice-exporting countries such as Thailand and Vietnam, the Philippine government has not provided ample support to our agricultural sector – not only in rice production – but even with other crops.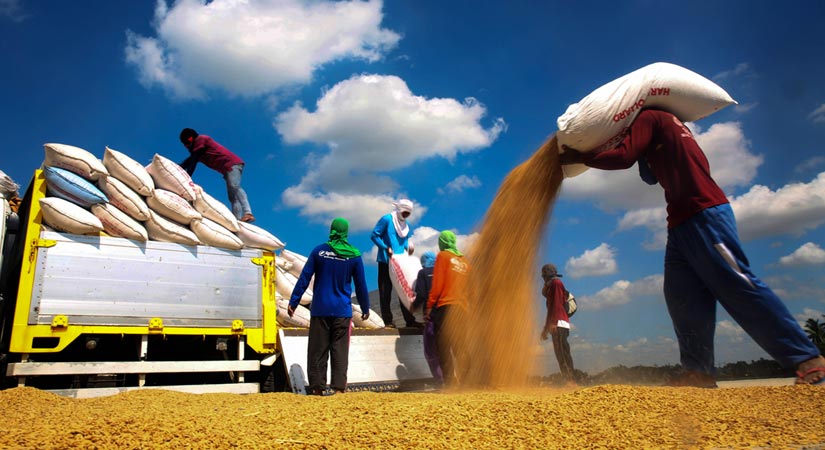 Not only has there been a lack of government policies that supports farming, there have been laws introduced that disadvantages Filipino farmers even more.
The most recent being the Rice Tariffication Law, which liberalizes rice importation – creating more competition for Filipino farmers who already face a mountain of difficulties as it is. Under the Agricultural Tariffication Act of 1996, there is a quantitative restriction (QR) set on rice imports which means there is a limit to the volume of rice that can be imported into the Philippines each year.
The new law removes that QR, allowing the country to be flooded with cheap rice imports from countries such as Thailand, Vietnam or India. It is important to note that these countries can sell rice at a cheaper price because their production is heavily-subsidized by their respective governments – the opposite of what Filipino farmers have.
The Rice Tariffication Law was conjured to address the worsening inflation in the country, policymakers argued that by making cheaper rice available to Filipino consumers then prices have to go down. However, even the Banko Sentral ng Pilipinas (BSP; Central Bank) had concluded that the law will only temper inflation by 0.4-0.6%, way below the target of the Duterte administration.
What those decision-makers failed to understand (or refused to understand) is that the spiking inflation rate is brought about by President Duterte's tax reform law, which imposed an increased excise tax on fuel, and therefore drove rice prices – along with many other commodities – upwards.
Removing, or at the very least suspending, the excise tax increase on fuel would have been more efficient in stifling inflation but the Duterte government deemed it more appropriate to cast an added burden on our farmers instead.
Proponents of the Rice Tariffication Law argue that the policy will boost competitiveness of local farmers, since the QR will be replaced with a tariff on rice imports ranging between 35-50%. Proceeds from the tariff will be put into a Rice Competitiveness Enhancement Fund (RCEF), and it is estimated to bring in Php10 billion per year by the government.
However, that Php10 billion (roughly converted to US$190-200M) is a drop in the bucket in comparison to regional competitors such as Thailand which gave $2.2 billion in rice subsidies in 2017 alone. Not only is the financial support inadequate, the modicum of a benefit it will bring will be made futile by the deluge of cheaper rice products from countries with better subsidies.
And it seems rice producers aren't the only ones in the cross-hairs of the Duterte administration's anti-agriculture policies. It was announced in January that sugar imports will be deregulated, again leaving sugar growers in the country at the mercy of cheap sugar products from abroad.
Philippine onion producers were also forced to slash their prices by up to 50% due to cheaper onion imports, onion farmers had to make a desperate plea to the government to finally restrict imports just for them to survive. Will sugar growers follow the same fate?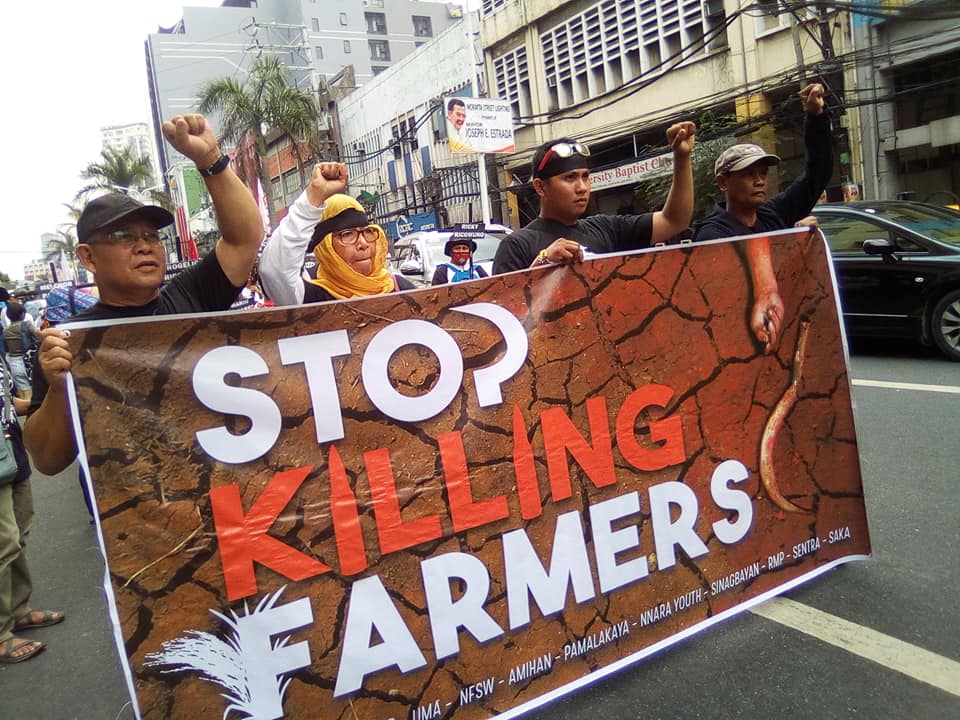 If Filipino farmers have not been wiped out of existence from these disadvantageous government policies, they face an existential threat nonetheless from covert Police and Military operations against them.
In the agriculture-dependent island of Negros alone, dozens have died from random massacres and killings perpetrated by security forces. Operation Sauron killed six people in Negros Oriental in December, and a further 14 people – all of whom were farmers – only last month.
That latter operation on March 30th showed that the victims were "summarily executed", according to a report by a fact-finding mission. Rather than sympathizing with the bereaved families, the Duterte administration defended those operations as legitimate and that the victims were members of the revolutionary group the New People's Army (NPA).
Those killings followed the earlier massacre of nine sugarcane workers in neighbouring Negros Occidental in October 2018, the casualties belonged to peasant communities and included women and children. Eyewitnesses claimed that the victims were merely resting in their tents when armed gunmen, suspected of being members of government security forces, opened fire on them unprovoked.
Not only are Philippine farmers being choked out of business by unfair policies, they also face threats on their lives from the very institution that is supposed to be helping them – the national government. When agriculture is seen as both a bad business decision, and a risk to one's life as well, how could we expect our farmers to possibly be competitive, much less be productive?
At the start of the Duterte presidency, the new Agriculture Secretary Manny Piñol made a bold claim that the Philippines could return to exporting rice by the end of the administration's six-year term.
How can this be possible when the administration itself is enacting laws that push Filipino farmers deeper into the abyss?
How can we expect farmers to be more productive when they too afraid of being killed by military or police operations?
This May 2019, I am voting to give our farmers a better deal. They deserve a lot better.