The price of palay – or unprocessed rice – is in a free-fall, bringing misery to our already impoverished rice farmers. Sadly, the plummeting value of the country's staple crop is not a surprise.
In February this year, President Rodrigo Duterte signed into law the "Rice Tariffication Act" – which allowed for unbridled importation of rice overseas. The bill amended the previous Agricultural Tariffication Act of 1996, which set a quantitative restriction (QR) on rice imports.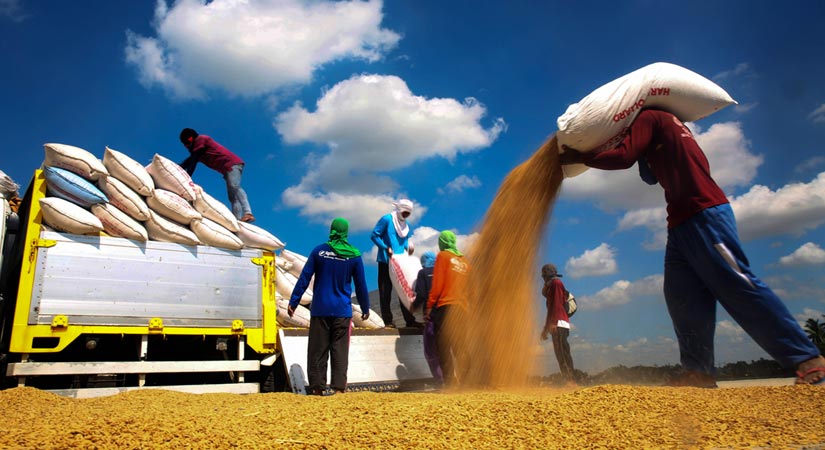 The QR placed a limit to the amount of rice that can be imported from other nations, thereby giving priority to our own rice farmers. However, faced by worsening inflation late last year thanks to his administration's tax reform law, President Duterte decided to remove this restriction, allowing unimpeded importation of rice, and placing only a tariff of 40% on imports instead.
Policies protecting our own rice industry were removed despite having little to do with the problem of inflation to begin with. In reality, the administration's signature tax reform package – the Tax Reform for Acceleration and Inclusion or TRAIN law – had more effects on the soaring prices.
Under that law, excise taxes were increased on fuel – thereby having a flow-on effect on several basic commodities – and also increased taxes on sugary drinks, pricing many Filipinos out of their favourite beverages. Instead of repealing this anti-poor tax law, our government instead threw Filipino farmers under the bus – forcing them to compete with foreign rice products which enjoyed subsidies and other forms of support from their respective governments.
The result is the gradual collapse of our own rice industry, and the worsening plight of our Filipino rice farmers. Last month, the price of palay fell to its lowest level in eight years and it followed the downward trend that has been seen in the months following the enactment of the Rice Tarrification Law (RTL).
Furthermore, United States Department of Agriculture (USDA) statistics show that the Philippines is set to become the world's biggest rice importer for 2019 – beating out China which has a population of 1.4 billion people. The RTL increased our rice imports by 58 per cent compared to 2018, and a whopping 275 per cent from 2017's volume.
Part of the RTL is to help modernize farmers' methods. The 40-45% tariff collected from rice imports are mandated to be pooled into a Rice Competitiveness Enhancement Fund (RCEF) which will then be reinvested to acquire modern farming machinery and fertilizers for Filipino rice farmers.
However, it was revealed that the first tranche of government-bought farm equipment handed over to farmers were either faulty or substandard. The Duterte government promoted the RTL as a way of raising funds to help modernise Philippine farming, but it seems our farmers cannot even enjoy that part of the law.
Pushed to desperation, a group of farmers presented a 50,000-signature petition to the House of Representatives last week calling for a repeal of the RTL. Their dire situation amidst falling palay prices even led to President Duterte publicly apologizing to them.
The President said he will personally meet with a farmers' group to hear out their woes, but stated explicitly that he would not repeal or even suspend the RTL. Duterte's own Secretary of Finance, Carlos Dominguez III, also echoed his views that dismissed the possibility of getting rid of the RTL.
"There is no inclination to repeal, revise or suspend the Rice Tariffication Law. We are confident that this is the best means to move our agriculture forward and foster competitiveness," the Finance chief said. But if the promised mechanization is not delivering, and our farmers are continuously being pushed to financial ruin, how is competitiveness being fostered by the RTL?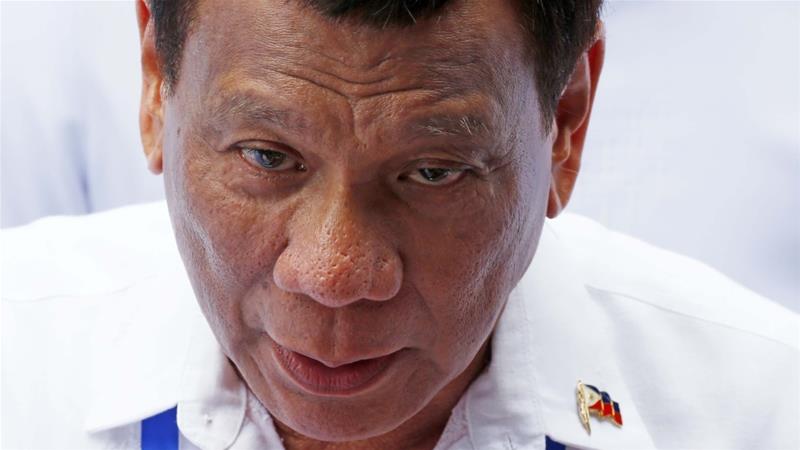 This reluctance to address the root cause of our farmers' suffering makes Duterte's apology nothing more than a PR stunt. How can he truly say sorry to our farmers but not resolve their main gripe?
At first, it seemed as though the administration would at least provide reprieve to the problems faced by our farmers when President Duterte announced the suspension of rice imports. However, that was quickly reversed when Agriculture Secretary William Dar said there was no order from the President to temporarily stop the importation of rice.
Again, it was lip-service that gave false hope to our struggling rice farmers.
The Federation of Free Farmers (FFF) gave the perfect retort to President Duterte's publicly apology: "If the President apologizes, it means that he knows something is wrong, but an apology is not enough; we need concrete action," their president Leonardo Montemayor said.
If the President truly sympathizes with our rice farmers he would acknowledge the causes of their misery. For as long as the RTL remains in effect, and unbridled rice imports persist, Filipino farmers will continue to be driven into bankruptcy.