The Department of Interior and Local Government (DILG) recently issued a show-cause order to Manila City Mayor Isko Moreno over his alleged "failure to implement the war on drugs" in 2018.
The problem with that order is that Moreno did not become mayor of the capital city until June 2019.
Humiliated, the DILG immediately withdrew its order on the same day and profusely apologised to Moreno. It still begs the question – how could they have got it wrong?
A cursory research, perhaps even a simple Google search, would have immediately informed them that Joseph Estrada was Manila mayor back in 2018.
More importantly, it makes one ask: did a government department actually issue a serious order without doing proper research first? That prospect is baffling – Filipinos may have become accustomed to incompetence under the Duterte administration, but to issue a show-cause order over a serious matter so hastily still leaves one flummoxed.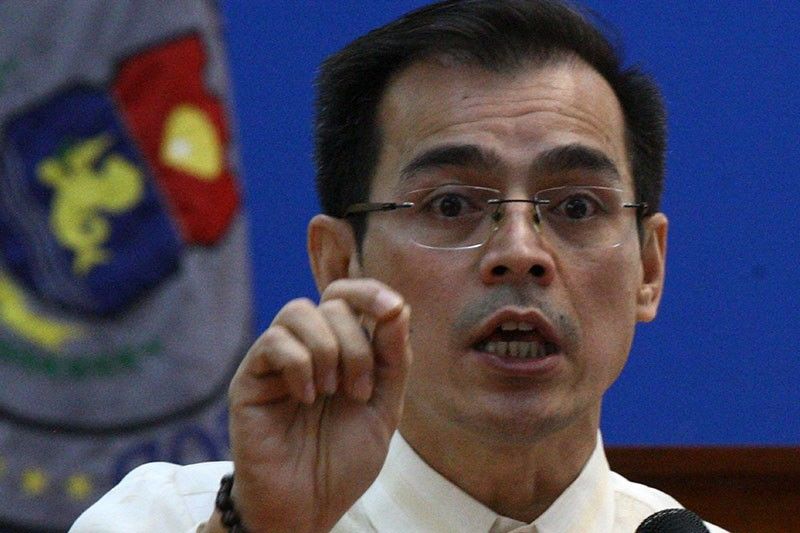 Or was it never a serious show-cause order to begin with?
Another explanation is that the DILG, which – as part of the executive – reports and is under the command of, President Rodrigo Duterte himself, was playing politics and attempted to tarnish the image of Moreno, who is touted to contest the Presidency in next year's elections.
The Manila Mayor is seen as a formidable challenger to the Presidential Daughter, Davao City Mayor Sara Duterte, who is tipped to be her father's anointed successor and the administration standard-bearer.
A day before the erroneous show-caused order was issued, Moreno resigned as a member of the National Unity Party (NUP). It is speculated that the Mayor did so after the party threw their support to Sara Duterte for President in the 2022 elections.
A Moreno presidential run will create problems for the pro-Duterte status quo. He is not aligned with the Duterte administration but also does not belong to the oppositionist Liberal Party.
His populist approach as Manila mayor won praises from both sides of the political divide. Moreno's broad appeal could sway voters from both the administration and the opposition.
Out of the non-Duterte aligned individuals who feature on presidential preference polling, Moreno is consistently the best performing.
The latest OCTAResearch polling conducted last August 4 shows this:
Although Sara Duterte may be a clear frontrunner, there's still ten months to go before the May 2022 polls and the official campaign period won't start until October. There is ample time for Moreno to become a bigger threat.
Thus, it won't be surprising if the Duterte administration is on the move to ensure that does not happen. And there are signs that they are doing just that – false DILG order notwithstanding.
Moreno bared that he was hit with fake news from a well-known Duterte Die-hard Supporter (DDS) "blogger", Mocha Uson. The latter shared a photo of an overcrowded vaccination centre, allegedly in Manila, and criticizing the Mayor for the chaos.
As it turned out, the photo was actually taken in Antipolo City rather than in Moreno's jurisdiction.
But there have been lapses in Manila's vaccination drive, with a particularly frenzied day last Friday. Thousands of residents swarmed several vaccination sites in the city after fake news spread that the unvaccinated would be arrested by police.
Again, Moreno's city was hit by fake news – leading to pandemonium at the vaccination sites and risking a super-spreader event. The Manila Mayor also revealed that a day before the chaos his city's online vaccine portal was targeted by hackers.
The fake news and hacking show that there was a targeted campaign to sabotage Manila's vaccination drive and tarnish Moreno's reputation. Such a coordinated attack could only come from those with a well-oiled machinery and can gain from the latter's failures.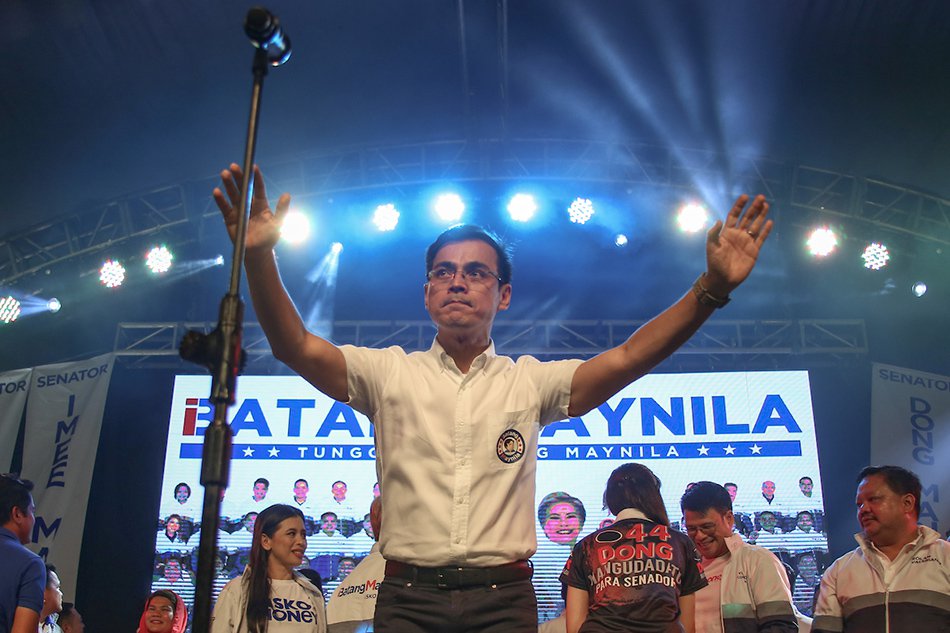 There is no hard evidence that the Duterte administration is behind this well-calibrated campaign against Moreno, but the botched DILG attack, the involvement of a known pro-Duterte blogger, and the sophistication of the attack do raise eyebrows.
Moreno isn't also the only non-administration aligned presidentiable to be targeted by fake news or social media trolls this year. Boxing superstar and Senator Manny Pacquiao asked the Philippine National Police (PNP) to investigate alleged troll farms working to discredit him online.
There has been fake news against him online, alleging that the Senator was involved in anomalous infrastructure projects in his hometown of Sarangani. Pacquiao, like Moreno, is also one of the highest-rated potential candidates for the presidency next year.
Last July, Pacquiao was ousted as President of the ruling PDP-Laban party for questioning his party-mates' support for a Sara Duterte presidency. The boxer was gunning for his party's support for the presidency himself.
Already we can see a pattern of attack: if you poll highly in presidential surveys and plan to run against Sara Duterte, you will find yourself under attack by fake news, online trolls, or dubious show-cause orders from government agencies.
First it was Pacquiao, now the pro-Duterte forces have placed Isko Moreno in their crosshairs. One can clearly see how much the administration wants to retain power, even if it means perverting our democracy.