Further evidence of the Duterte administration's desire to purge government critics is the bloody military operation known as "Oplan Kapayapaan" (OK; Operation Peace). Led by combat and intelligence agents of the Armed Forces of the Philippines (AFP), this campaign is framed to "fight lawlessness and terrorism" but in practice is actually targeting activists who challenge the government's policies.
Launched last January 2017, OK allows forces of the AFP and Philippine National Police (PNP) to be stationed within civilian communities under the guise of "development" and "peace-keeping". Instead, what has been witnessed is the systematic harassment of human rights activists, the massacre of farmers, and the intensification of military forces in civilian neighborhoods.
This past week, the wrath of OK manifested itself again when four activists were murdered in the span of only three days. As the usual modus operandi goes, the perpetrators were on board motorcycles and comprised of more than one suspect versus a solo victim.
On June 15, in Sorsogon City, two volunteers of the human rights organization Karapatan were gunned down. Despite the local police station being less than a kilometer away, no suspect has yet to be apprehended.
The following day, a leader of the peasants' rights group Kilusang Mambubukid ng Pilipinas (KMP; Peasants Movement of the Philippines) in Bukidnon province was also shot dead by unknown assailants – though colleagues of the victim from the same organization testified that one of the perpetrators was a known member of a government paramilitary group.
Lastly, on the 17th of June, Neptali Morada, a former official of political party Bayan Muna was gunned down on his way to work in Naga City, Camarines Sur. The party is a staunch advocate for human rights and an ardent critic of the present administration, it has also been 'red-tagged' numerous times by security forces of the State.
The brazen manner in which these individuals were killed could only indicate a well-coordinated attack by a well-equipped foe. All four victims were of different ages, located in different provinces and had only one thing in common: they were active in demanding accountability from the central government.
'Red-tagging' has become the normal response for the Duterte administration in dealing with activists, this term refers to the practice of maliciously accusing individuals of being members of communist rebel groups – such as the New People's Army (NPA) – when in reality they have no links to the group whatsoever. Doing so will either severely tarnish the reputation of the person in question, or leave them vulnerable to covert, military operations that leads to their assassination.
In March 2018, the Department of Justice (DOJ) wanted to include 649 names in the government's list of terrorist suspects – despite not having any concrete evidence proving so. The move attracted a lot of criticism that in January this year, the department backtracked and trimmed their list to only eight individuals.
That means 641 people had been cleared of any terrorist accusation, but at what cost to their respective reputations? It is unjust for a government agency, especially one as important as the DOJ, to be so carefree in accusing individuals of a crime without any evidence backing their claims.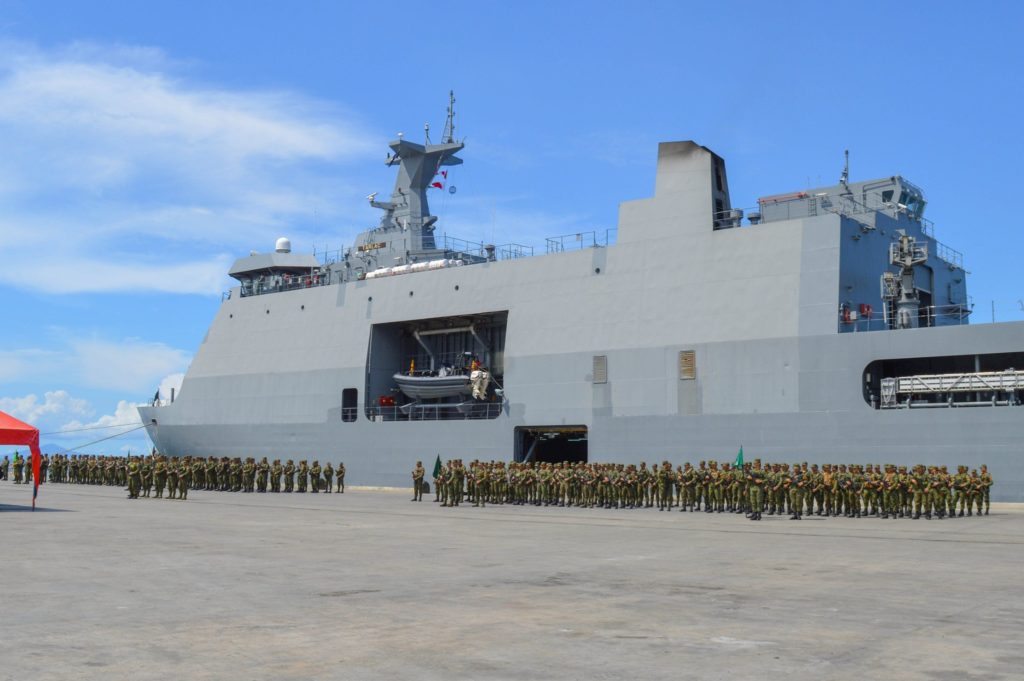 Testimony given by friends and colleagues of the 2 Sorsogon activists claimed that both victims had been "tailed by a gray pick-up vehicle and a black motorcycle" regularly in the weeks leading to their respective assassinations, both vehicles had no license plates. It is widely believed that these killings have been perpetrated by forces of the government, under the directive of OK and also President Duterte's Memorandum no. 32.
M.O. 32 was a directive of the President's given in November 2018, when he ordered the military to intensify the campaign against suspected communists in different provinces. One such province is Negros Oriental, and the death toll in the past seven months alone has reached double-digits.
The Commission on Human Rights (CHR) begun an investigation into these killings immediately, but given the government agency is also under pressure from the Duterte administration it is unlikely they could ever deliver justice for the victims' deaths. When 14 farmers were killed in Negros Oriental last March that did not prompt the administration to scale back military activity, in fact another battalion was deployed to the province just this month.
Perhaps that explains this blatant disregard for human rights happens, with the executive, legislative and judicial branches falling in line to the government's agenda there is nothing that stops their enforcers from acting with impunity.