The Duterte administration is on a borrowing spree as it aims to cushion the blow of the COVID-19 pandemic.
National Treasurer  Rosalia de Leon bared that the Philippines will be borrowing Php3 trillion (roughly US$62B) each in 2020 and 2021 to address the weakening economy amidst the virus outbreak.
She justified the high debt level to the Government's need to spend higher to tackle the impacts of COVID-19, as tax revenues continue to fall.
Meanwhile, Budget Assistant Secretary Rolando Toledo revealed that this level of borrowing will see its debt-to-GDP ratio rise to 53.9 percent by year-end and 58.3 percent in 2021, from a low of 39.6 percent last year.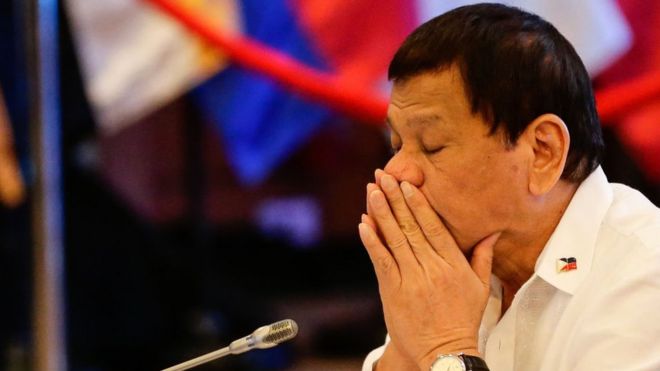 Make no mistake, incurring debt is the norm worldwide in dealing with the global pandemic. Even countries deemed to be COVID-19 success stories, such as New Zealand, have resorted to borrowing funds to tackle their health crisis.
What the Duterte government is doing is not unusual nor is it wrong. However, what does raise questions about the Philippines' debt spree is that despite the large amounts borrowed its COVID-19 crisis is only becoming worse.
The Philippines has become South-East Asia's COVID-19 epicentre, its number of positive cases has even surpassed that of China's – the origin of the virus.
This has been blamed on the lack of mass testing of potential cases in the country. There have been calls by health professionals and members of the public to the Department of Health (DOH) to conduct large-scale testing of the population to curb transmission.
A research paper from the Ateneo de Manila University (ADMU) also stated that the country could have "millions of undetected cases of COVID-19", urgently calling on the government to conduct mass testing of the population.
But the government itself declared that they "cannot afford" to conduct mass testing. Presidential Spokesperson Harry Roque said that the bulk of COVID-19 testing will have to be shouldered by the private sector instead, as the government do not have the means of doing so.
This pronouncement is baffling: the Duterte government is borrowing large sums of money for its COVID-19 response, yet it doesn't have the funds to conduct one of the most fundamental actions to stem community transmission.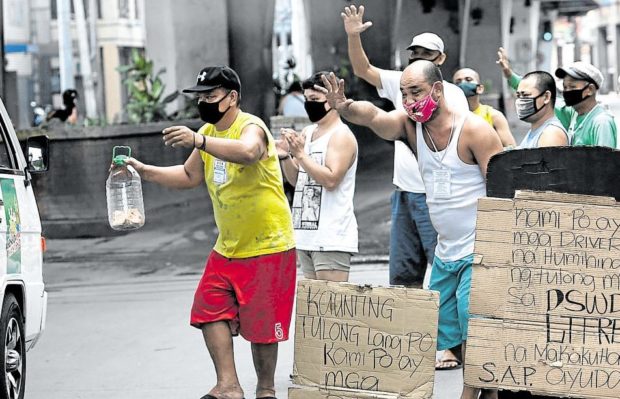 It seems the billions of dollars in government borrowing did not benefit the health system either. Senator Joel Villanueva revealed that, according to DOH statistics, almost half of all Filipinos who died of COVID-19 did not receive hospital-level care.
The senator added that 73% of COVID-19 cases categorized as critical did not receive treatment at medical facilities also. Villanueva postulated that these patients were not able to afford medical care or that hospitals and clinics were at full capacity, thereby having to turn away these sufferers.
Again, this is an issue that could have been addressed by added funding. With the large sums of money being borrowed by the Duterte government, surely they can help subsidise the medical costs of impoverished Filipinos?
The funds borrowed could've also enhanced medical facilities – increasing their capacity or at least making the delivery of health services accessible to the most vulnerable communities.
During a pandemic, it would make sense to upgrade and enhance your healthcare services – especially when you have billions of borrowed money at your disposal. But impoverished Filipinos were denied the basic right to access healthcare, exposing the country's lacklustre public health system.
And it seems the funds borrowed by the government also did not reach businesses either – with many shutting down and displacing thousands of workers.
In July, the Department of Trade and Industry (DTI) reported that 26% of Philippine businesses had shut down due to the COVID-19 pandemic.
DTI Secretary Ramon Lopez said of 2,135 companies surveyed by the agency, only 22.1 per cent were still in full operation. A staggering 25.9 per cent had ceased trading, while 52 per cent were in partial operation.
The shutdown of these businesses – whether total or partial – affected over 10,000 Filipino workers, according to Labour Secretary Silvestre Bello III. Note, that was the projection in July – as Manila yo-yos between lockdowns it is implausible to think that this number hasn't increased since then.
According to stock brokerage group, Maybank ATR Kim Eng, the Philippines had the 'highest jobless rate' in the entire South-East Asia. By year-end, the country will see an unemployment rate of 18.5 per cent which is ahead of Thailand's 15.9 percent, Malaysia's 6.5 percent, and Indonesia's 5.9 percent.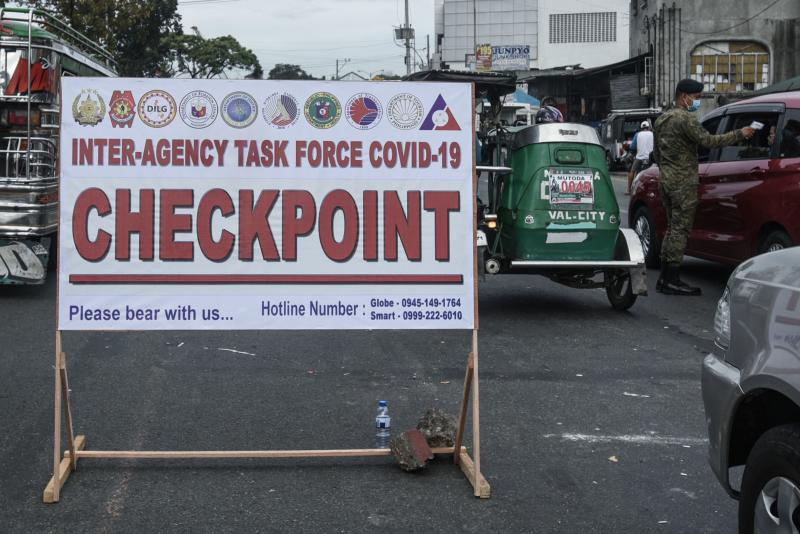 Those figures also don't account Filipinos employed in the informal sector – these are the jeepney drivers, food stall vendors, sidewalk vendors, errand boys, etcetera – who are not employed by registered businesses but instead source their own livelihoods.
When Metro Manila was placed under enhanced community quarantine (ECQ; total lockdown) they were barred from servicing their usual routes. Left with no form of sustenance, these drivers had to resort to begging for alms or food from passing vehicles in the city.
Surely with billions of foreign debt being accrued by the government, some of that will be used to ameliorate the plight of businesses and these displaced workers?
Yet businesses continue to close and Filipinos are continuously losing their jobs. The Social Amelioration Program (SAP), a lump sum payment given to impoverished families to get by during the COVID-19 pandemic, has also been a bust.
During its first tranche, 11 percent of eligible families failed to receive this payment. In its second installment which ends this month, a further 33 per cent of eligible recipients have not yet received their share.
These SAP payments are already criticized for being too little to sustain an entire family for months, as the country deals with the pandemic, but the pittance given to impoverished families are being caught up in bureaucratic red tape as well – squeezing out millions of Filipinos (who are supposed to be eligible) from receiving them.
Despite billions of dollars being borrowed by the Duterte government to support the economy and the people amidst the COVID-19 pandemic, the situation in the Philippines continues to worsen.
The contagion continues to grow, businesses are continuing to go bust, and the economy is in the doldrums.
As responsible (and concerned) citizens, we have to ask: where exactly is all this borrowed money going to? Our national debt continues to pile up, imperiling future generations of Filipinos, but the COVID-19 crisis is showing no signs of relief.