Not long after the assassination of peace consultant Randy Echanis on August 10th, another activist is killed under the Duterte Regime.
Zara Alvarez, a 39-year old paralegal for human rights organisation 'Karapatan', was shot dead in Bacolod City last Monday. She was actively involved in a community-based health program that catered to people affected by the ongoing COVID-19 pandemic.
Despite her selfless efforts to help those in need during a health crisis, Alvarez was gunned down by unknown assailants while walking back to her boarding house.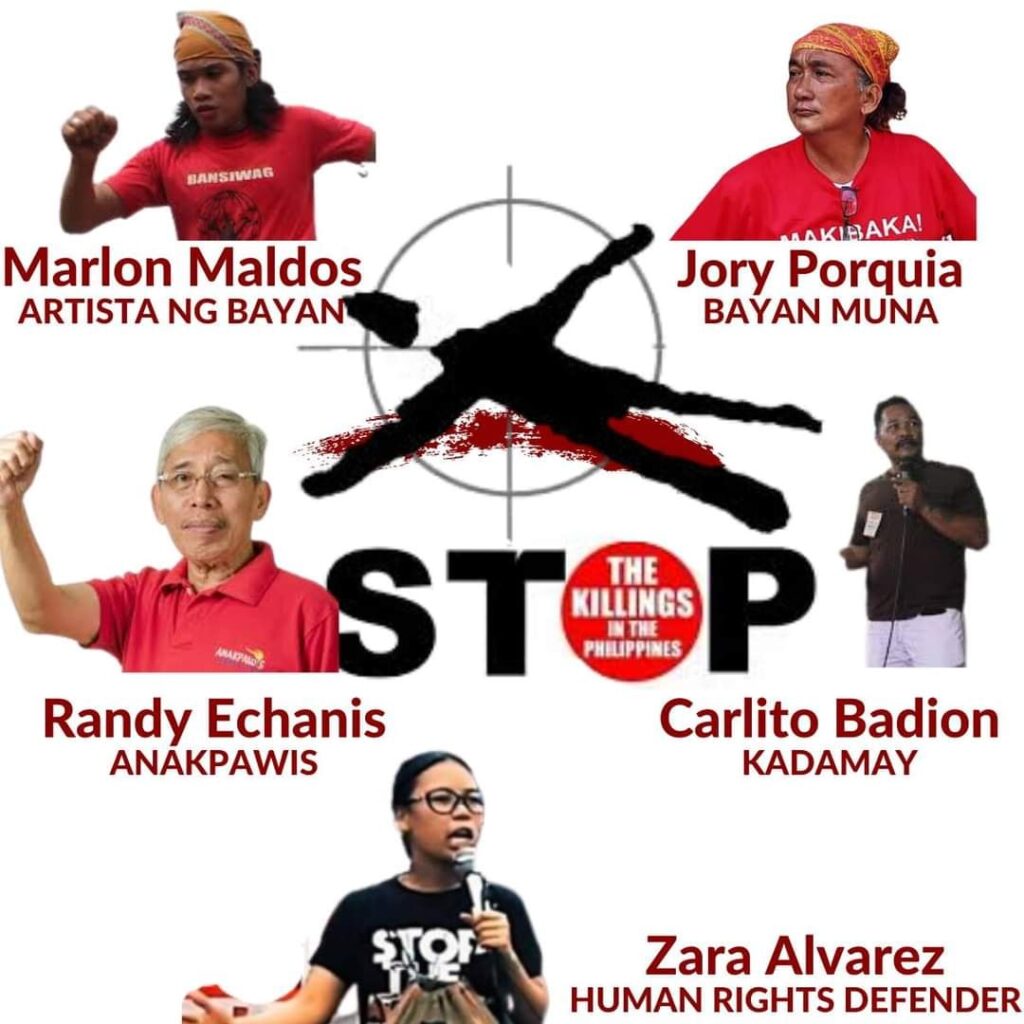 Alvarez was unarmed, much like Echanis before her, when she was extra-judicially killed.
Another shared experience both had was that they had been political prisoners in the past. Echanis was detained under the Marcos and Arroyo administrations, while Zara was imprisoned in 2012 under the Aquino administration.
Both may have experienced persecution under past presidents, but it was during the reign of President Rodrigo Duterte that they faced their demise.
The passage of the Anti-Terrorism Law (ATL), a draconian legislation that gives the Executive unprecedented powers to go after so-called "suspected terrorists", has made it easier for the Duterte government to target activists.
This legislation was condemned by activist groups and human rights organisations, who had deep concerns over the new powers it bestows on the Executive.
The ATL establishes the Anti-Terrorism Council (ATC), composed of Cabinet officials, to order the arrest or the surveillance of "suspected terrorists" without obtaining a warrant from the courts.
This legislation also allows suspects to be detained, without charges being filed, for a period of 14 days but can be extended to another 10 days if the ATC deems it necessary.
The ATL also makes "red-tagging" a lot easier to do. Red-tagging is, as defined by the Supreme Court, "the act of labeling, branding, naming and accusing individuals and/or organizations of being left-leaning, subversives, communists or terrorists (used as) a strategy…by State agents, particularly law enforcement agencies and the military, against those perceived to be 'threats' or 'enemies of the State".
It has become a tool of the Duterte administration to crackdown on dissent in the Philippines. In fact, both Echanis and Alvarez were accused of being sympathisers of the leftist guerrilla group, the New People's Army (NPA).
Facebook posts by Zara Alvarez (see below) narrates an experience with a local government official who accused her of "recruiting" for the NPA.
There was no basis for labeling Alvarez as a member of the NPA, her work focused on providing amelioration to people living in poverty and victims of human rights abuses.
But critics of the Duterte regime are treated alike, Echanis and Alvarez are examples but even before them there have been others who were assassinated as a result of red-tagging.
Marlon Maldos, a 25-year old activist and community theatre director, was shot dead by unidentified gunmen last March. Humabol, the progressive organisation he belonged to, said Maldos was frequently accused of being part of the underground armed struggle.
A month later, Jory Porquia – another social activist – was gunned down in Iloilo City. He was the regional coordinator for the progressive political party, Bayan Muna, and a long-time activist also, having already been detained as a political prisoner during the Marcos years.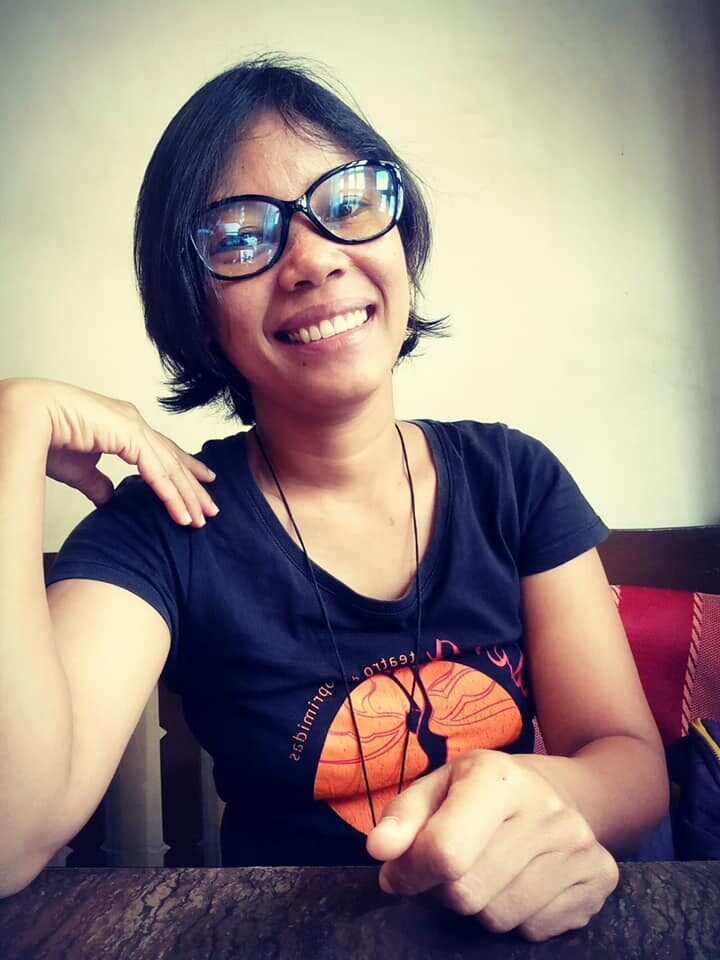 Porquia was shot 9 times inside his residence, which he only rented. At the time of his assassination, he was organising feeding programs to support impoverished families affected by the country's COVID-19 outbreak.
A week before his assassination, Porquia had received threatening text messages warning him against doing his feeding programs. His photograph appeared on posters around Iloilo City labeling him as a member of the NPA, once in December 2018 and again in March 2019.
Then another activist in the Visayas, this time in the province of Leyte, followed the same fate in May. Police officers found the body of Carlito "Karletz" Badion in a river in Ormoc City, his death came a day after Congress approved the Anti-Terrorism Bill.
He was an organiser for the urban poor organisation, KADAMAY, and helped to find decent housing and shelter for homeless Filipinos. Badion was said to have been regularly red-tagged, even receiving death threats numerous times for his alleged connection to the NPA.
These cases show how dangerous it is to be red-tagged under the Duterte regime. There may have been no solid evidence substantiating that those slain activists were armed guerrilla fighters, the death penalty was still meted out against them.
If recent events are anything to go by, Zara Alvarez will not be the last activist to be extra-judicially killed under the Duterte government.
Only in February this year did a Christian denomination, the Iglesia Filipina Independiente (IFI), saw themselves get red-tagged.
The facade of their chapel in Zamboanga del Sur was scribbled with: "IFI = NPA", denoting that the religious group is somehow affiliated with the leftist guerrilla group.
That month, other progressive groups were red-tagged as well including the Rural Missionaries of the Philippines, Alliance for Concerned Teachers, Union of People's Lawyers in Mindanao, and political group Kabataan Partylist.
In June, a prominent activist-nun was also red-tagged by a ranking government official. Undersecretary of the Presidential Communications Coordinating Office (PCOO) Lorraine Badoy accused Sister Mary John Mananzan of aiding and abetting terrorist actions, calling the 82-year old nun a "wolf in sheep's clothing".
The fate of activists killed after being red-tagged does not deter the Duterte government from red-tagging other opponents of its regime. Either they do not care about what happens to these activists or seeing them killed is exactly their aim.
What is clear, however is that being red-tagged under the Duterte regime is tantamount to a death sentence.