As much as they would like to deny it, top officials in the Duterte administration – along with allied online propagandists – are scrambling to respond to news that the United States will now be denying entry to them for their involvement in several human rights violations.
President Donald Trump recently enacted the U.S.' 2020 federal budget, which includes an amendment sponsored by two U.S. senators denying entry to officials involved in the imprisonment of Philippine Senator Leila de Lima. The U.S. Department of State budget included a section regarding a "Prohibition of Entry" of foreign government officials who "have been involved in the wrongful imprisonment of…. Senator Leila de Lima who was arrested in the Philippines in 2017."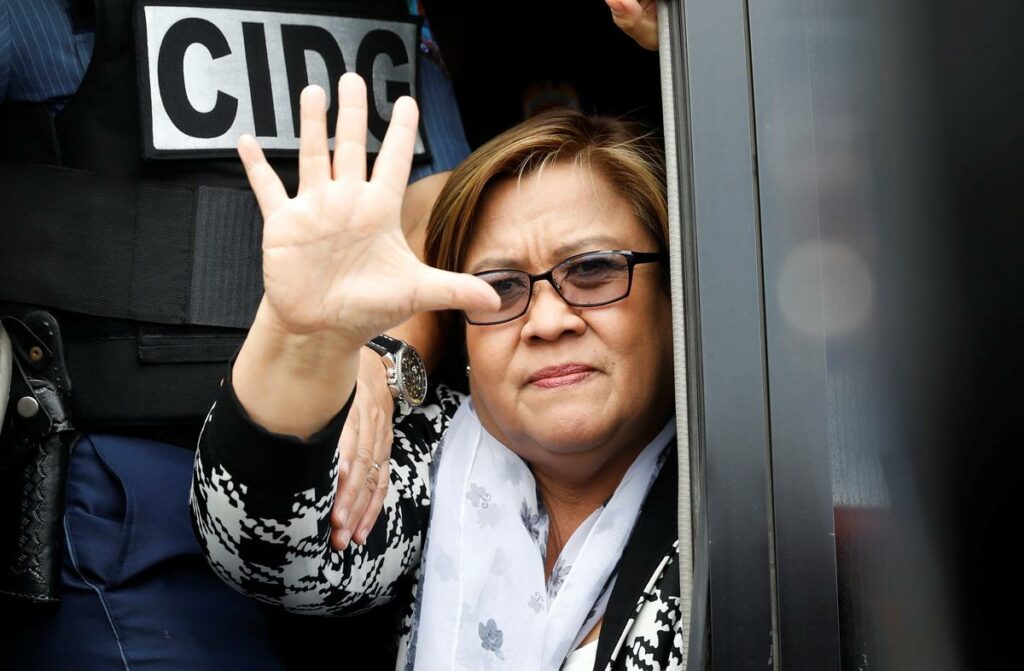 De Lima was jailed in early 2017, less than a year after she launched a Senate inquiry on alleged extrajudicial killings under Duterte's drug war. It is widely believed that her arrest on drug-related charges was in retaliation to her scrutiny of the President's flagship policy, and that was the premise that US Senators Dick Durbin (D-IL) and Patrick Leahy (D-VT) acted upon to ban Filipino officials involved in her imprisonment.
It follows the Global Magnitsky Act, a US law that bans Russian officials involved in the death of whistleblower Sergei Magnitsky in a Russian prison in 2008 – after he exposed rampant corruption among his country's public officials. The legislation is a tool used to sanction human rights abusers, and its scope has now widened to include Philippine officials also.
As expected, the move earned the ire of President Duterte and of his administration. He immediately ordered a retaliatory ban on the two US Senators to the Philippines, and is now mulling over imposing new visa rules on American tourists visiting the country.
But Senator Leahy's retort was spot-on. The senior senator from Vermont replied in a press release: "Rather than responding by irrationally threatening to deny visas to American citizens, the Duterte government should either release Senator De Lima immediately or provide her the fair, public trial she is entitled to."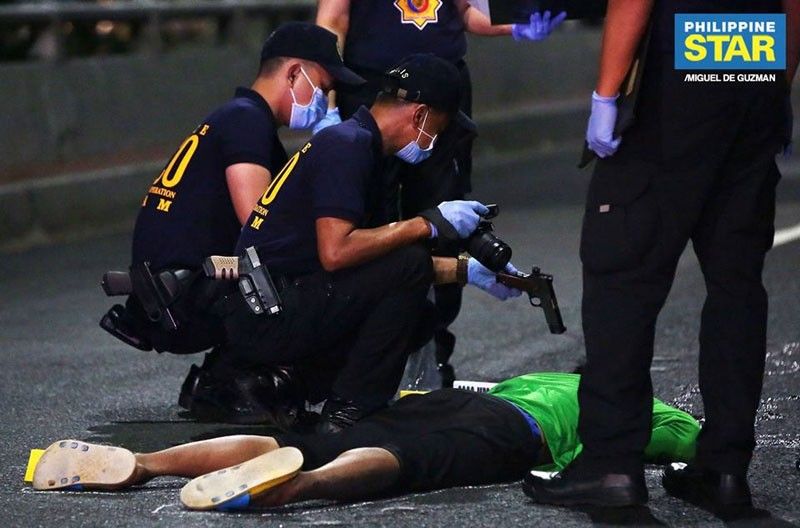 De Lima's detention remains controversial because the public trial she was put under focused more on her extramarital affair with her personal chauffeur rather than actual evidence proving her drug-related charges. During the course of that trial also, her personal phone number and home address were leaked to the public in what can only be characterised as acts of intimidation to weaken her resolve.
It was a saga designed to thoroughly humiliate her, rather than to seek justice for alleged wrongdoings.
Senator de Lima had produced a list of individuals responsible for her detention, which included: President Duterte, Presidential Spokesperson Salvador Panelo, prominent pro-Duterte bloggers Sass Sasot, RJ Nieto, and Mocha Uson, and also former Justice Secretary Vitaliano Aguirre, former House Speaker Pantaleon Alvarez, and former Solicitor-General Jose Calida.
However, it is not just the Global Magnitsky Act – and those involved in de Lima's detention – that are being sanctioned by the United States. Former Police Chief and current Senator Ronald "Bato" dela Rosa was recently denied entry into the US under the Asia Reassurance Initiative Act (ARIA) – another legislative measure which aims to punish human rights abusers.
ARIA imposes sanctions on countries whose policies and practices are not consistent with international human rights standards. Sanctions range from "financial penalties and visa ban sanctions".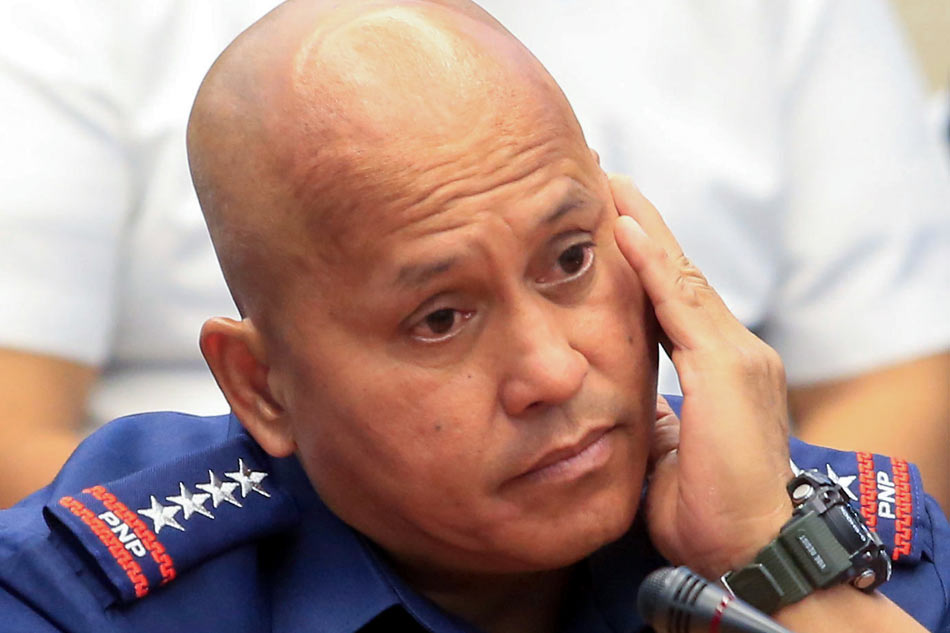 Dela Rosa is among President Duterte's closest allies, and served as the latter's police chief from 2016 until his retirement from service in 2018. During his reign, "Bato" oversaw the implementation of the bloody war on drugs and routinely downplayed the accidental killings of civilians in the crackdown as "collateral damage".
Thus, his travel ban to the US is only consistent with the mandate of ARIA. Duterte's war on drugs was packaged as a measure to rid the streets of harmful narcotics, but its execution has been disproportionately brutal on the poor – and Senator dela Rosa played a pivotal role in that campaign.
As it turns out, it is not only high-ranking officials involved in the war on drugs that have been on the receiving end of a travel ban to the US. Even rank-and-file military and police officers who carried out brutal crackdowns have been sanctioned, also.
In addition, the Global Magnitsky Act is becoming closer to being implemented by the European Union (EU) also. Meanwhile, Australia is considering adopting a similar measure aimed at sanctioning international human rights violators also.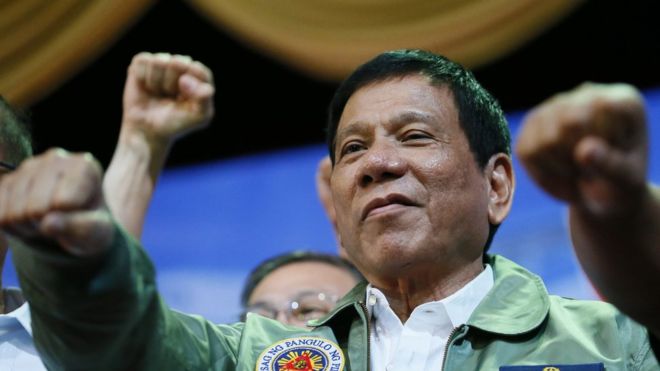 With this deluge of global condemnation, the Duterte administration is being castigated in front of the entire world for their human rights abuses. Desperate to maintain its tough persona, government officials rush to retaliate by putting in measures to ban the two US Senators and making it tougher for American tourists to enter the Philippines.
However, those moves are futile and stink of desperation. It will hardly scare Senators Leahy and Durbin into backing down, and will do more to hurt Philippine tourism from lost visitor numbers than to rescue the Duterte administration's tarnished reputation in international affairs.
And dare I say that the administration definitely deserves the global indignation it is receiving. When the defenseless poor bear the brunt of the drug war, while the wealthy drug lords go scot-free and even strike a personal relationship with the President himself, your country's human rights situation is a ridiculous joke.
Given that the President's allies control the Supreme Court, the Senate, the House of Representatives, and the Ombudsman's office, opportunities to attain justice domestically is a pipedream and international solidarity becomes the best tool. The recent admonition of the Duterte administration will serve as a reminder to them that they cannot always have their way.