In August 2013, hundreds of thousands of Filipinos marched along the streets of Metropolitan Manila to express their outrage at the revelations of the "Pork Barrel Scam" which involved several congressmen, senators, and a so-called "broker", Janet Lim Napoles. An illegal detention case responded to by state authorities uncovered a decade-long corruption scandal that funneled an estimated Php10 billion (US$233 million) of taxpayer funds into the pockets of a few politicians.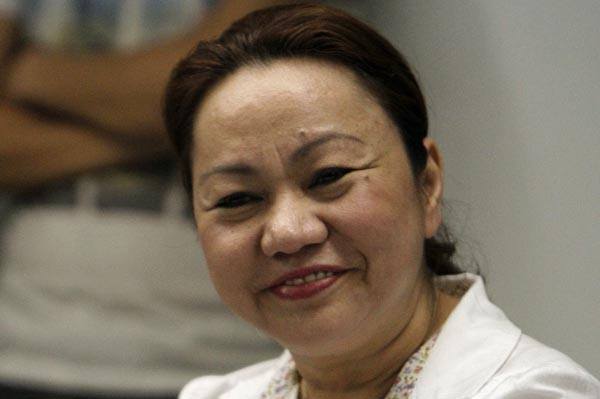 Pressured by the intensity of the public's furor, which threatened a potential EDSA-esque revolution, the political class swiftly moved to assure the masses that such an injustice would never happen again. In November that year, the Supreme Court near-unanimously declared that the pork barrel system for members of the legislative was unconstitutional and should cease immediately.
When Rodrigo Duterte campaigned on a platform of change for the 2016 presidential elections, ending corruption in the public sector was one of his cornerstone pledges. This included ensuring that the pork barrel system would ceast to exist. But mid-way through his six-year term, it has become apparent that the notorious "pork" is back again – in fact, thriving – under the Duterte Regime.
The first whiff of pork barrel being back under the present administration was when former House Speaker, and staunch Duterte ally, Pantaleon Alvarez downplayed rumours that there were pork allocations in the 2017 national budget – the administration's first-ever.
Those accusations stemmed from the presence of pet projects of lawmakers in that budget. Speaker Alvarez, at that time, denied that these allocations were examples of pork barrel because the projects had been itemized in the national budget rather than the previous practice of giving lump sum funds to lawmakers which they later decide what to spend on.
However, it is precisely this attitude of patronage politics – where districts are beholden to their representative in Congress for vital infrastructure and social development projects, rather than having the designated executive branch agencies cater to those needs – that embody the pork barrel politics in the first place.
When the passage of the 2019 national budget was delayed, it was also because of suspicted pork barrel allocations being included. Senator Ping Lacson divulged that then House Speaker Gloria Macapagal-Arroyo – also a strong ally of President Duterte – had allocated billions of pesos worth of pork barrel projects to her own district in Pampanga, and also to the districts of her political allies.
The veteran senator even recommended the Ombudsman to investigate Arroyo's maneuvering of the budget, which Lacson said gave her district a whopping Php2.4 billion budget allocation for infrastructure projects. That amount included Php500 million solely on roading projects in the former President-turned-House Speaker's district, which is a surprising figure given that the previous pork allocations before the 2013 debacle gave senators Php200 million each for their projects, and Php75 million each for members of the Lower House.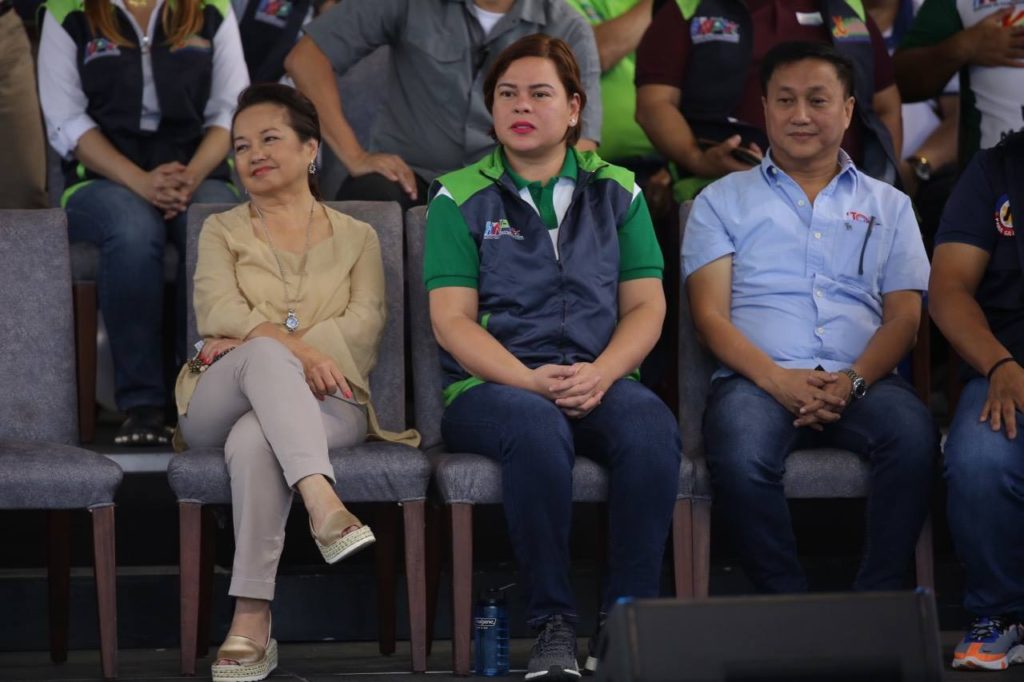 For the upcoming 2020 national budget, there is again a new House Speaker – Duterte's running-mate in 2016, Alan Peter Cayetano. One would think this is the best chance for the President to prove his commitment to ending pork barrel politics, after all, Cayetano ran on the same platform as him and the two are close allies – perhaps even closer than the Head-of-State was to the two previous Speakers Alvarez and Arroyo.
Sadly, in Cayetano's first national budget as House Speaker there are again evident signs of pork barrel. In fact, the self-serving legislators have become more brazen in dipping their fingers into the taxpayers' funds.
Early this month, lawmakers from the House of Representatives withdrew the 2020 General Appropriations Bill (the 2020 national budget), for unspecified reasons. It was allegedly under the orders of Speaker Cayetano, and opposition members are concerned the move could be used to make last-minute insertions onto the budget as what happened during the 2019 budget deliberations.
When the budget bill was returned to the House, it contained a gargantuan Php90 billion in discretionary funds allotted to every lawmaker's district – or Php300 million for each member. The budget was withdrawn precisely because a majority of the legislators wanted to see the budget allocations for their respective districts restored.
It brings flashbacks of the Php95 billion in discretionary funds vetoed by President Duterte in the 2019 budget because of its apparent "unconstitutionality", only to be brought back by politicos allegedly loyal to him. The legislators' thirst for hunger for pork proved to be insatiable, even when the man whose political capital they are riding on declared he wants none of it any more.
Albay 2nd district representative Joey Salceda further proved that there is pork barrel in the proposed 2020 budget, the veteran lawmaker bared details that each member of the House will receive a minimum Php100 million for their respective districts. Asked who determined the amount provided per legislator, he said it was the Office of the President who gave permission for this allocation in the budget.
It is strange for Salceda to say that given the President's (alleged) opposition to the pork barrel, the former has no reason to smear Duterte's name either, given the two are allies in politics. To make things more unfathomable, Speaker Cayetano himself said that there is an added Php1.6 billion amount earmarked for so-called, "legislative research" for members of Congress.
That amount will be allocated on top of the already opulent minimum Php100-million per legislator allocation disclosed by Salceda. Has there really been a need for more research funding for our lawmakers?
Such "research fund" was never requested in previous national budgets, why now – and why such a large amount?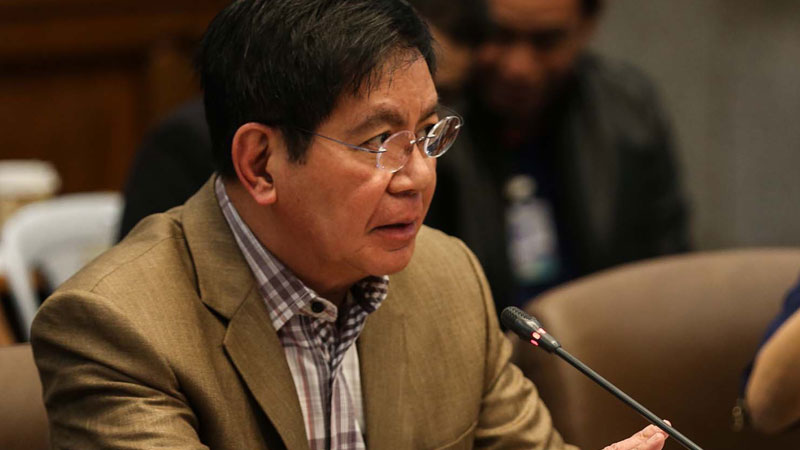 Perhaps even more audacious, Senator Lacson also revealed plans to allocate a much larger Php1.5 billion pork barrel for each of the current Congress' 22 deputy speakers. Although the Senator disclosed that this plan was dropped eventually, it still begs to question why a deputy speaker would be privileged to receive such a large discretionary budget.
It is also not just the sum received by the deputies that is controversial, the number of deputy speakers is inflationary also. Those 22 deputies include the President's eldest son, and neophyte lawmaker, Paolo Duterte, who once threatened to not support Cayetano's bid for the Speakership in favour of his own party-mate, Rep. Lord Allan Velasco of Marinduque province.
To reach a compromise, Cayetano promised the young Duterte that the latter would be made a deputy speaker if he throws his support for him as Speaker, which the latter agreed. But is it possible that this excessive pork barrel allocation is part of the deal they struck also?
Which ever way you look at it, the pork barrel is alive under the Duterte Regime. It was never truly stamped out by the previous Aquino administration, but the election of Rodrigo Duterte – the self-proclaimed anti-establishment "outsider" and anti-corruption crusader – should have hammered the final nail in its coffin.
Instead, not only is the notorious practice still continuing it is also thriving. Politicians are now more audacious in their attempts at receiving discretionary funds, the justifications they use to defend receiving such amounts is so weak that it is clear these individuals are no longer afraid of being scrutinized.
From what started out as an allocation of Php200 million per Senator, and Php75 million per representative, we are now seeing a scenario where a single lawmaker could receive as high as Php1.5 billion simply for being a deputy House Speaker, and an administration ally legislator could receive Php300 million minimum for their loyalty.
It seems that the threat of a renewed People Power revolution only pushed the political class to be more discreet in indulging themselves of taxpayer funds – rather than stopping them completely. Perhaps it is time then, to make that revolution more than just a threat.