Recently, a United Nations expert on climate change and human rights declared a fact that every human right defender in the Philippines already knew: that the National Task Force to End the Local Communist Armed Conflict (NTF-ELCAC) is "operating with impunity".
UN Special Rapporteur Ian Fry capped his 10-day visit to the Philippines with those remarks, citing "horrific stories" he heard from civil society groups and indigenous peoples (IPs) organizations who were subjected to attacks by the anti-communist government agency.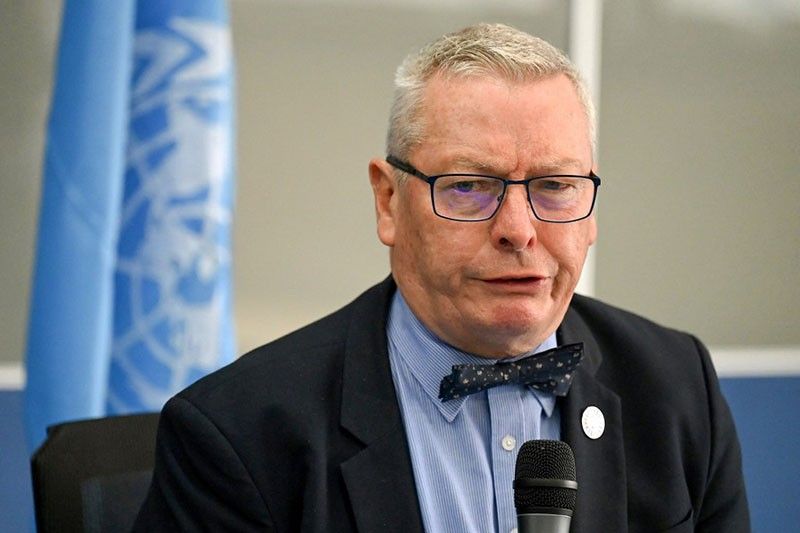 The international environmental law and policy expert was in the country to study and identify how the adverse impacts of climate change were affecting the "full and effective enjoyment of human rights." Fry came to the conclusion that the NTF-ELCAC had to be disbanded "because it is operating beyond its original mandate and is red-tagging people from the community."
These findings are nothing new to keen observers of Philippine politics. However, to hear a UN expert admit this in the public sphere is significant. Fry also criticized the Anti-Terrorism Act, calling for it to be revoked and urged the Philippine government "not to use the laws to harass, vilify and kill environmental human rights defenders."
Such pronouncements by an international expert could be crucial in applying pressure on the government of President Ferdinand "Bongbong" Marcos Jr. to ditch the draconian legislation and anticommunist body created by his predecessor, former President Rodrigo Duterte.
Since its creation in 2018, the NTF-ELCAC has baselessly labelled multiple environmental activists, trade unionists, IP leaders, and other activists as members of the communist armed rebellion.
This practice, known as "red tagging", is particularly insidious as it risks the lives of the accused individuals. Numerous activists have either found themselves arrested or extrajudicially killed after being red tagged.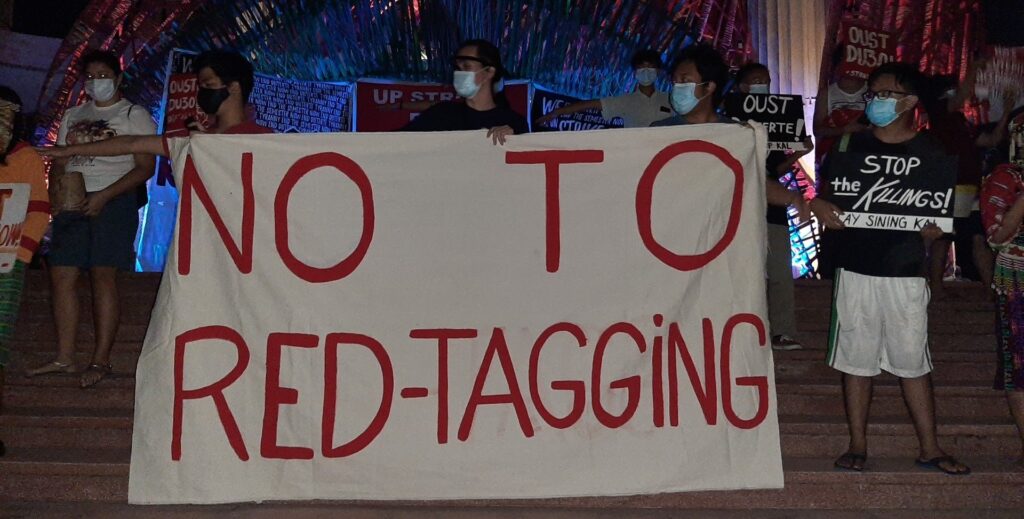 The Task Force's ability to suppress dissent by targeting activists was also bolstered by the passage of the Anti-Terrorism Act, a draconian law that gives an ad hoc body of executive officials the ability to proscript individuals and groups as "terrorists" and provides state forces with incommensurate powers to arrest and detain activists.
Under the law, a new executive body called the Anti-Terrorism Council (ATC) may order the arrest, detention, or surveillance of individuals they suspect to be engaging in "terrorist activities".
Not only does the law allow this new body to circumvent the judiciary and order arrests on their own, the legislation also provides a nebulous definition of "terrorism" that could lead to even the most mainstream of activists to be designated as terrorists.
There have already been examples of the law being weaponised to go after legitimate activists with trumped-up charges, unsubstantiated arrests, and in some cases, even state-sanctioned assassinations. In a particularly heinous example, nine Tumanduk IP leaders were murdered during a military operation – with the military claiming they were armed combatants of the New People's Army (NPA).
During Fry's visit to the Philippines, he was also able to interview other environmental activists who have been unfairly vilified by the law. The UN rapporteur cited cases of civil society groups and even church-based organisations being red tagged, with their bank accounts frozen and even having their members detained on trumped-up charges.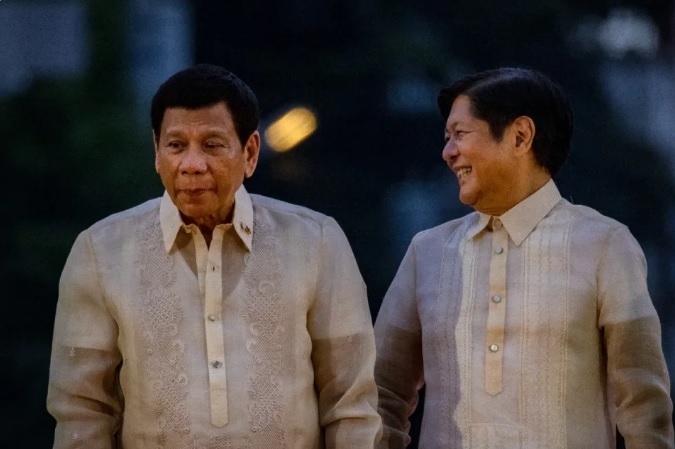 Even if activists would not be directly targeted by the Act it would still cause a chilling effect. The law will intimidate Filipinos from exercising their right to protest due to the arbitrary parameters set by the legislation and the excessive powers it gives law enforcement to crackdown on dissent.
Fry's call for the Philippine government to get rid of these despotic mechanisms fits well within his mandate as UN Special Rapporteur for human rights in the context of climate change, because environmental activists who advocate for the climate and oppose environmentally-destructive projects often find themselves in the cross-hairs of state forces.
The Anti-Terrorism Act and the NTF-ELCAC are tools of state terrorism which are part of former President Rodrigo Duterte's legacy – a legacy that President Marcos visibly tries to distance himself from. Heeding the call of the international community to repeal the law and abolish the Task Force will do wonders in proving Marcos' sincerity.
With the world breathing down his neck, President Marcos has an opportunity to show that he is indeed a different kind of leader than his predecessor. It is now incumbent on him to make it happen.