Much like it was during the time of his father, activists are again finding themselves under constant attack under the present administration of President Bongbong Marcos.
Last week, a fresh wave of attacks on activists reminded the nation that the current president shares the same disregard for human rights that his late father and namesake, Ferdinand Marcos Sr., had.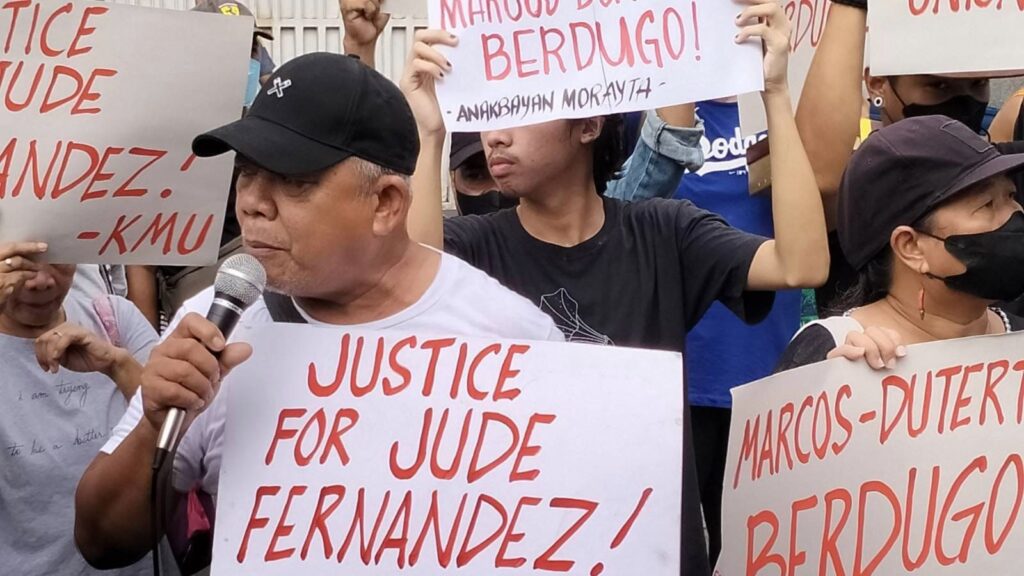 On 2 October, trade union organiser Jude Thaddeus Fernandez was executed inside his own home by agents of the Philippine National Police (PNP). Neighbours reported hearing gunshot noises, before witnessing police carry a body out of the house on a stretcher.
The police version of events allege that their agents went to Fernandez's house to serve an arrest warrant when, allegedly, the trade unionist pulled out a gun and shot at them. The cops responded in self-defense, killing Fernandez.
Justifying police killings as acts of "self-defense" was the same modus operandi used by the PNP during former President Rodrigo Duterte's infamous war on drugs. Many of these drug war killings would be exposed to actually be extrajudicial killings by police, merely fabricating the self-defense story to absolve the police force and the government of any blame.
It is likely that the PNP are making a similar fabrication in their narrative of Jude Fernandez's slaying. If this is the case, it also won't be the first time under the Marcos administration that state forces have been caught lying.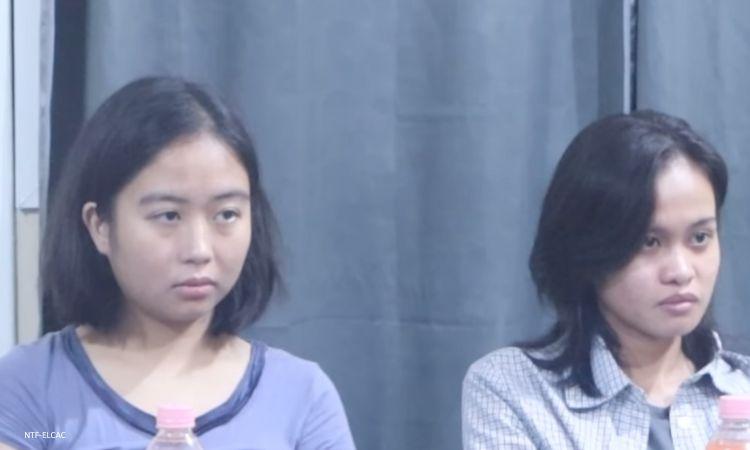 After climate activists – Jhed Tamano and Jonila Castro – went missing last month, they would be resurfaced by the military who claimed that the two were members of the New People's Army (NPA) who had surrendered to the government.
However, the government's story would be refuted by the two young activists themselves. Tamano and Castro instead testified that they were abducted by state agents and were coerced into signing affidavits to falsely admit to be communist rebels.
Not only did the military lie to the Filipino people, by abducting the two youth activists without due process they have also committed an act of terrorism. Making matters worse, only weeks after Tamano and Castro's revelations another batch of young activists would be abducted by the military.
Alia Encela, aged 19; Job Abednego David and Jimby del Monte, both 29 years old, were reported missing last 19 September in Oriental Mindoro province. The three are indigenous peoples' advocates and were in the province on a humanitarian mission, checking in on victims of mining and quarrying activities from the local Mangyan indigenous communities.
In response, the military issued a statement on 5 October debunking claims of enforced disappearances and instead bared that Encela, David, and Del Monte were captured NPA combatants. It is the same modus operandi they used against Tamano and Castro, and to justify Fernandez's killing.
In fact, it is the exact approach the Philippine government has used to subdue activists – through red-tagging. They suppress legitimate and legal activist groups by brandishing them as NPA combatants, thereby allowing them to be targeted by state forces like the PNP and Armed Forces of the Philippines (AFP).
Rather than prisoners-of-war from a legitimate military operation, it is more probable that Encela, David, and Del Monte were nabbed by state agents for their fierce activism; as were Tamano and Castro, and is what also led to the killing of Jude Fernandez.
The assassination of a trade unionist and the abduction of three indigenous peoples advocates is merely the latest wave of attacks by the Marcos government against activism. As inflation continues to bite Filipinos in their pockets and a large number of people remain unemployed, President Marcos is desperate to suppress dissent.
What better way to quell unrest than by using the same tactics his late father used – state-enforced terrorism.