If it feels like allegations of government corruption have become ubiquitous recently, that's because they have.
The Duterte government is still reeling from corruption revelations at PhilHealth, the national health insurer, but now details of anomalous transactions in the Department of Public Works and Highways (DPWH) are unravelling.
Public funds allocated to relocate families to expand a rail network has also been discovered to be anomalous, after the Commission on Audit (COA) bared that not a single household was relocated despite a Php232 million expenditure.
Even President Rodrigo Duterte's running-mate in the 2016 elections, Alan Peter Cayetano, has been embroiled in a corruption scandal himself.
The problem has become so widespread that the President ordered the Department of Justice (DOJ) to "investigate corruption in the entire government" as a result.
What is ironic, however, is that the agency wholly responsible for investigating bureaucratic dishonesty – the Presidential Anti-Corruption Commission (PACC) – recently had one of its officials, Commissioner Greco Belgica, be sued for graft himself.
When the very people you appointed to keep your government clean become entangled in dishonest behaviour themselves, you know you have a problem.
Despite promising during his first State of the Nation Address (SONA) to deliver "a clean government", President Duterte's administration has been frequently blemished with corruption scandals.
It would be unfair to blame the President for the individual actions of his officials. After all, these men and women were sworn in taking an oath to uphold their duties in good faith.
However, President Duterte can be blamed for not punishing erring government officials appropriately. After all, he promised during his inauguration speech in 2016 that he won't tolerate "even a whiff of corruption" in his administration.
But during his four-year run as President thus far, Duterte has been lenient towards and at times, even overlooked, incidences of corruption by his own officials.
The Philhealth scandal is a glaring example, the President has been charitable towards Health Secretary Francisco Duque III despite damning evidence against him.
While Duterte has ordered the filing of charges against officials of the national health insurer, he's spared Duque from any punishment. In fact, the President continuously defends the health czar from allegations of corruption, insisting the latter hasn't stolen a cent.
The evidence says otherwise.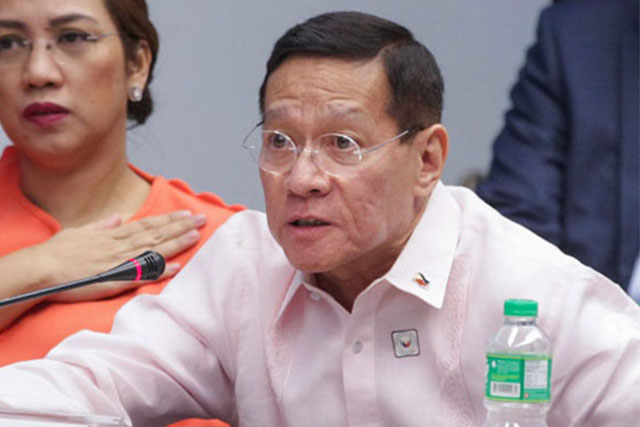 As Health Secretary, Duque chairs PhilHealth's Board of Directors which allowed the agency's provincial office to rent land owned by the latter's family. Senator Panfilo Lacson bared this revelation and called it a blatant example of conflict of interest.
In that same vein, as ex-officio chair of the health insurer, it is impossible for Duque to be unaware of the anomalous transaction happening in his own agency. Either he neglected his duties or took part in the plunder of PhilHealth's funds himself.
President Duterte faces the same problems in the DPWH, admitting himself that corruption within the public works department is "grave" and that large-scale infrastructure projects do not begin "without money changing hands".
He bared that the practice of contractors and public officials receiving "kickbacks" from big-ticket projects has become so rampant. This is especially concerning given infrastructure investment is a cornerstone of Duterte's policy program, his flagship "Build Build Build" initiative intends to spend a total of Php8 trillion by the end of his term.
Despite admitting the rampant corruption in the agency, President Duterte continuously affirms his support for DPWH's secretary Mark Villar – the son of one of the President's most powerful backers, the Villar family.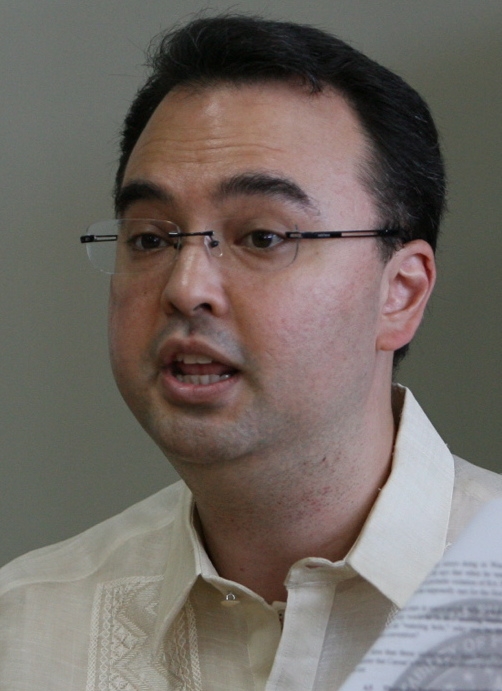 Another glaring example of Duterte's dubious zero-tolerance policy against corruption is how indulgent he has dealt with his former running-mate, Alan Peter Cayetano.
To prepare for the Philippines' hosting of the 2019 Southeast Asian Games (SEA Games), President Duterte appointed his close ally to lead the Philippine SEA Games Organisational Committee (PHISGOC) which had its own budget.
The PHISGOC was entrusted with Php6.8 billion to oversee the success of the SEA Games, but recent reports have revealed it still owes Php387 million to suppliers who catered the biennial sporting event.
Many of PHISGOC's transactions were also questionable, including a Php50 million cauldron used for the opening ceremony and uniforms for match officials costing a total of Php18.694 million.
President Duterte called for a probe on PHISGOC's transactions to delve into allegations of corruption, but before any investigation could formally start he already cleared Cayetano of any wrongdoing.
The President said he would not be investigating his former running-mate and the PHISGOC chairman, adding that he "is sure" Cayetano "is not involved in corruption".
How can Duterte be certain of that when no investigation had been conducted? It appears he is willing to absolve his loyal allies of corruption, no matter how damning the evidence may be against them.
This makes his earlier pronouncement not to tolerate "even a whiff of corruption" laughable. Throughout his tenure as President thus far, Duterte has shown he is willing to turn a blind eye to corruption in his administration – so long as the culprits are loyal to him.
And as the saying goes, what you tolerate becomes your standard.
That is precisely why revelations of corruption have become commonplace. When the head-of-state mollycoddles corruption from his own allies, he is sending a signal that he can tolerate corrupt practices in his administration so long as you support his rule.