Signalling the start of their 2020 election campaign, National Party leader Simon Bridges and several of his party colleagues are making a working visit to the Philippines to allegedly boost cooperation in trade and other areas. It is bewildering why an opposition party feels the need to do this, given that New Zealand interests are represented by the government of the day — nonetheless, it would still boost their Party's appeal to Filipino migrant voters in the country, whose numbers are growing rapidly.
What made this token visit even more curious is Bridges' declaration that he would be raising concerns over the extrajudicial killings in the Philippines with Filipino government officials. President Rodrigo Duterte's brutal crackdown on illegal drugs has been widely condemned by the international community over the unprecedented number of extrajudicial killings being recorded since its inception.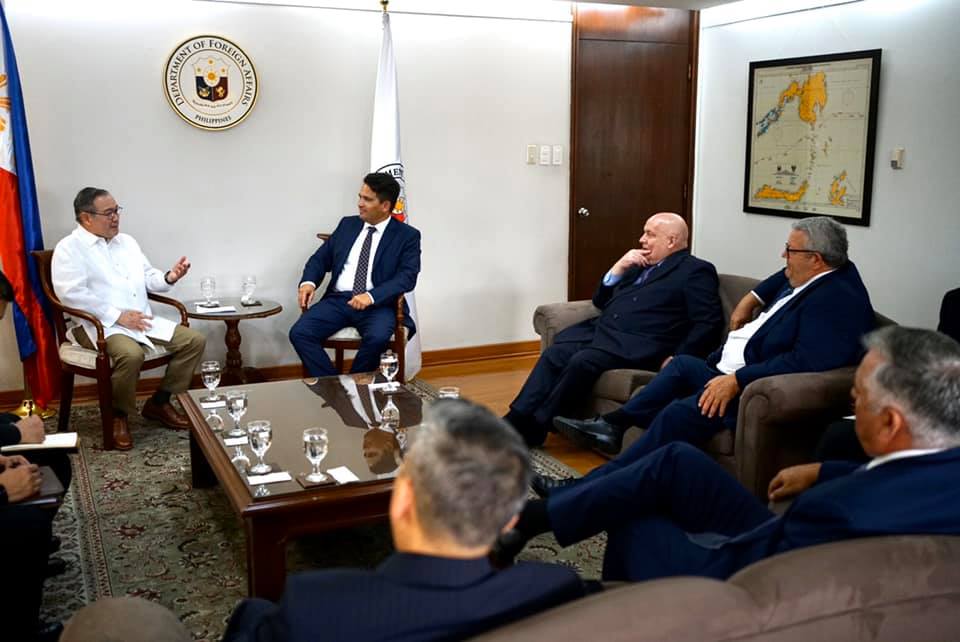 The Philippine Drug Enforcement Agency (PDEA) has declared that at least 5,500 people have been killed since 2016, but the Philippine National Police (PNP) has said the number of extrajudicial killings under their investigation is as high as 29,000. In addition, the Duterte regime has been deliberately uncooperative with international probes on his drug war, despite the United Nations General Assembly voting to approve a resolution to investigate the drug war in 2019.
Even more brazenly, President Duterte has resorted to intimidation tactics on UN envoys planning to probe the extrajudicial killings in the country – threatening to slap UN human rights rapporteur Agnes Callamard if she decides to investigate him for the deaths. He also threatened to arrest International Criminal Court prosecutor Fatou Bensouda after the global human rights court announced an investigation into the drug war, even hurling racially-charged abuse at her calling her "that black woman" in 2018.
The behaviour of President Duterte is certainly worthy of criticism, and his crackdown on drugs is undeniably inhumane and brutal and must be condemned by anyone who believes in human rights and the rule of law. Hence, it was welcome news to hear of the National Party's plan to call out these extrajudicial killings.
However, it seems that the National Party delegation has done the opposite.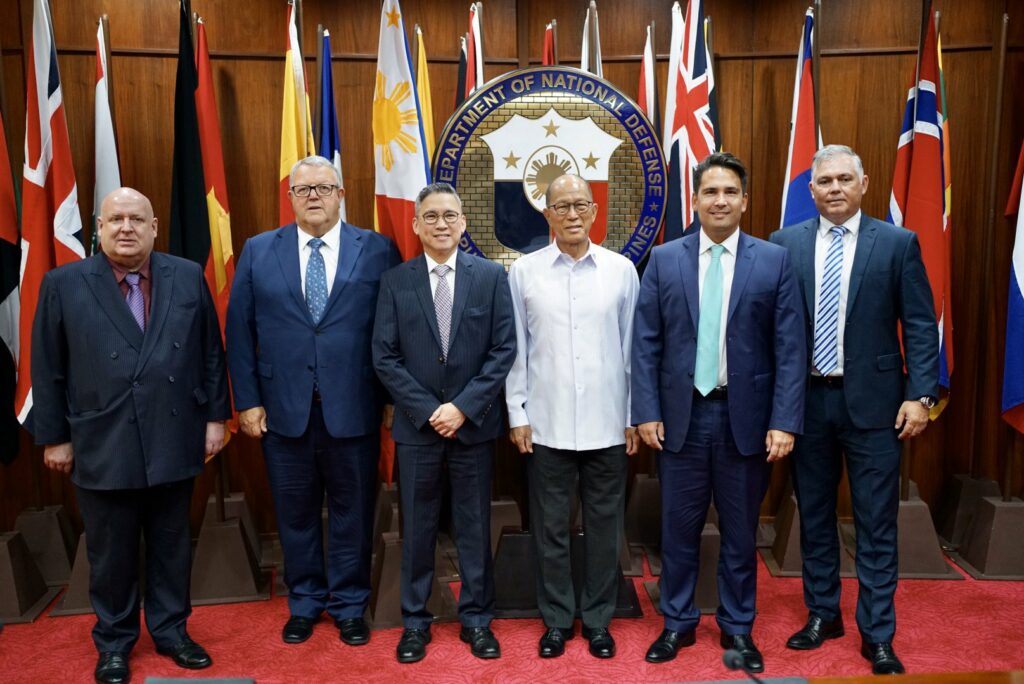 Accompanying Bridges are his fellow National MPs Gerry Brownlee, Mark Mitchell and New Zealand's first-ever Filipino MP, Paulo Garcia. The National delegation confirmed they would be meeting with prominent Philippine officials such as the Secretary of Foreign Affairs, Teodoro "Teddy Boy" Locsin Jr, Manila's mayor Isko Moreno, Defence Secretary Delfin Lorenzana and boxing champion-turned-senator Manny Pacquiao.
Those three are staunch supporters of President Duterte and have publicly voiced their backing of the war on drugs. It would be a prime opportunity for Bridges or his colleagues to raise concerns with the human rights violations with any one of those individuals, but unfortunately there has been no indication that they did and instead it seems they showed fondness for each other instead.
Speaking on his group's meeting with Foreign Secretary Locsin, Bridges wrote:
A privilege to meet with @teddyboylocsin, Secretary of Foreign Affairs of the Philippines. We discussed issues facing the Asia-Pacific and how we can strengthen the special relationship our two countries share. pic.twitter.com/YjLAvrxqRS

— Simon Bridges (@simonjbridges) January 21, 2020
By all accounts, it sounded to be a cordial meeting and no mention of the war on drugs at all. The official publication on the Philippines' Department of Foreign Affairs website on their dialogue said that they only discussed issues on people-to-people relations, trade, investment, agriculture, science, and defense.
It should also be noted that Locsin has a very problematic past, he is not shy to express violent rhetoric especially that which supports the drug war.
He had previously downplayed concerns surrounding the extrajudicial killings, saying "shit happens":
We are overreacting to extrajudicial killings. Shit happens, all the more to those who sell it; don't you think?

— Teddy Locsin Jr. (@teddyboylocsin) July 3, 2016
Locsin has also unashamedly compared the drug war to the Holocaust, and even defended the Nazi regime saying, "the Nazis were right after all" and that they were "not all wrong". [READ:  Philippines' Teodoro Locsin's 'Nazi' tweets spark outrage]
Bridges also met with Senator Manny Pacquiao, who also happens to be a world-famous boxer. Again, another ardent cheerleader of Duterte's drug war and has openly called for violence himself who called for the reinstatement of the death penalty and said "drug criminals" should be executed by firing squad in September 2019.
As early as his first privilege speech after being elected as Senator in 2016, Pacquiao already called for the reinstatement of the death penalty and suggested the use of "hanging" to save costs. If the National Party MPs were truly serious about raising concerns for the brutal drug war, the boxer-politician would have been an ideal candidate to voice their reservations with — but that didn't happen, instead Bridges called on Pacquiao to visit New Zealand, exclaiming: "Come over, Manny!"
The National entourage also had the chance to meet with Defence Secretary Delfin Lorenzana, who oversees the Armed Forces of the Philippines and was a former military general himself. While he is not a loud cheerleader of the drug war himself, even saying once that police assets who are proven to have broken the law in anti-drug operations "must be brought to justice", he is heavily involved in the extrajudicial killings of activists and lawyers.
The Defence chief spearheaded the implementation of Memorandum Order no. 32 (MO 32), which directed the increased deployment of military troops into the provinces of Samar, Negros Oriental, Negros Occidental and across the Bicol region allegedly to suppress "violence and acts of terror". What happened in the next few months would be a further escalation of violence and terror, with pro-people activists being extra-judicially killed by state-backed assailants.
In Negros Oriental, fourteen people were killed in a single day in two police operations in March 2019. Shortly before that, in December 2018, a similar spate of killings occurred – with 6 dead and 16 arrested – in the province, again in multiple police operations. This wave of violence continued in July 25th 2019, when seven people – including a lawyer – were killed in a single day.
The killings were not confined to Negros Oriental only, in the early months of MO 32 – which gave rise to the broader nationwide Operation Plan Kapayapaan (Oplan Kapayapaan) – activists aligned with progressive political groups were being gunned down. Two volunteers of a Sorsogon-based NGO were gunned down in the early hours of the 15th of June by unknown assailants, and the leader of a peasants' rights organization was assassinated in similar fashion in the province of Bukidnon the following day.
Lastly on the 17th of June, another activist aligned with the progressive organization Bayan Muna was shot by anonymous assassins in Naga City, in the Bicol Region. All these murders happened in the areas covered by MO 32, and occurred during the period which the order was executed — the victims were also aligned with left-leaning groups which the Philippine Military have carelessly accused of supporting the rebel group, New People's Army (NPA), but no evidence of those slain individuals being members of the NPA has ever been put forward.
Despite the escalation of violence, Lorenzana was unapologetic about MO 32 and insisted it was to promote peace rather than to target political foes. However, the spate of killings in the provinces where the heightened military operations were ordered would say otherwise.
Productive meeting with Defence Secretary of the Philippines @del_lorenzana to discuss defence in the Asia-Pacific region and areas where we can cooperate. pic.twitter.com/3rXK9rx19W

— Simon Bridges (@simonjbridges) January 21, 2020
These are extrajudicial killings which Bridges and his cohorts could have brought up with Secretary Lorenzana had they been interested to discuss human rights, and with a Filipino MP in tow — Paulo Garcia — who even was the Philippine Consul based in Auckland before, it is impossible to think that he was not given any briefing information on the Defence chief's background.
But instead of sticking true to his announcement to bring up extrajudicial killings, Bridges showed that he had another friendly meeting with Secretary Lorenzana. The post he made regarding the meeting said that they only discussed defence issues in Asia-Pacific, no mention of any word said regarding human rights.
Evaluating Bridges' posts regarding his visit to the Philippines, it is clear that he did not bring up the extrajudicial killings with these high-ranking officials and instead can be said to have been fraternizing with them. Given that he has no official mandate to meet with these officials, it can be concluded that this trip merely served PR purposes — that is to tap into the ever-growing Filipino-New Zealand voter base, which has largely been left untapped in our country's politics.
Whether or not photo-ops with purveyors of President Duterte's drug war is a vote-winner will only be known after this year's general elections, but it can be said now that it is not a good look to be shaking hands, mingling and fraternizing with the men responsible for the brutal deaths and the suffering of so many.